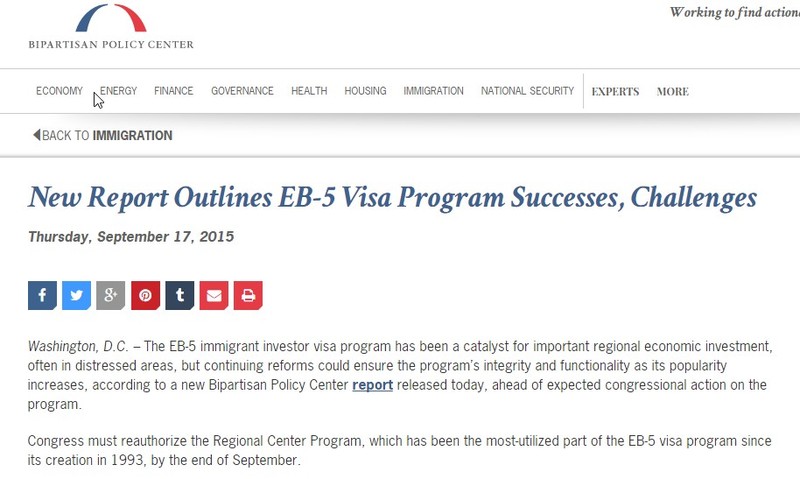 The EB-5 immigrant investor visa program has been a catalyst for important regional economic investment, often in distressed areas, but continuing reforms could ensure the program's integrity and functionality as its popularity increases, according to a new Bipartisan Policy Center report released today, ahead of expected congressional action on the program.
Congress must reauthorize the Regional Center Program, which has been the most-utilized part of the EB-5 visa program since its creation in 1993, by the end of September.
BPC's report finds that:
The program has attracted at least $4 billion in investment, often in distressed communities, according to a conservative estimate based on the number of investors who have been approved for permanent residency. Less conservative methodologies, such as those used by U.S. Citizenship and Immigration Services (USCIS), put the total investment closer to $11 billion. The program has also supported creation of more than 77,000 jobs.
Please click on the below logo to read more: