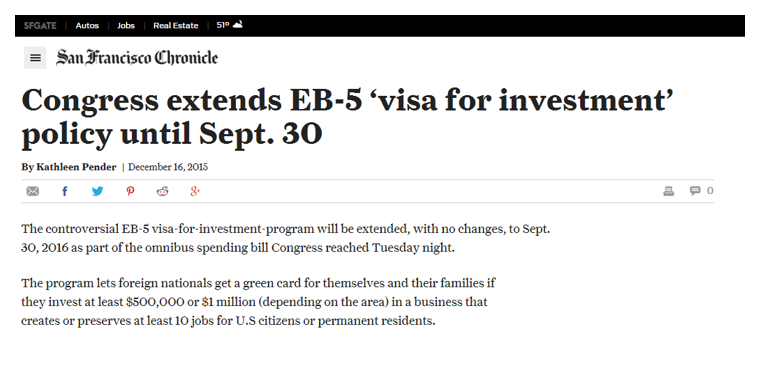 The controversial EB-5 visa-for-investment-program will be extended, with no changes, to Sept. 30, 2016 as part of the omnibus spending bill Congress reached Tuesday night.
The program lets foreign nationals get a green card for themselves and their families if they invest at least $500,000 or $1 million (depending on the area) in a business that creates or preserves at least 10 jobs for U.S citizens or permanent residents.
About 90 percent of investors come in through regional centers, which are private-sector entities that pool investor money to develop hotels, ski resorts and other projects.
The regional center part of the program was set to expire last Friday, and lawmakers had come close to a compromise that would have reauthorized it for another five years, but with many changes designed to addresses myriad criticisms.
Please click on the logo to read more :