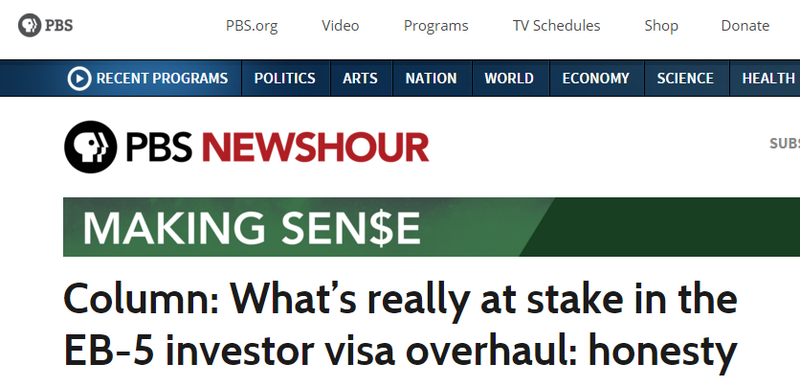 Through the EB-5 visa program, wealthy foreigners can invest $500,000 to $1 million in development projects and in turn, receive green cards for themselves and family members if the investment can be shown to create 10 U.S. jobs. The program is now up for Congressional reauthorization.
Supporters of the program have a basic mantra: "It creates jobs for U.S. workers at no expense to the U.S. taxpayer."
That's what Stephen Yale-Loehr, an adjunct immigration law professor at Cornell University and founding director of the EB-5 trade group Invest in the USA, told PBS NewsHour last week.
That's pretty much what Sen. Patrick Leahy (D-Vt.), eager to attract investment to his state, claimed in a statement.
Please click on the logo to read more: