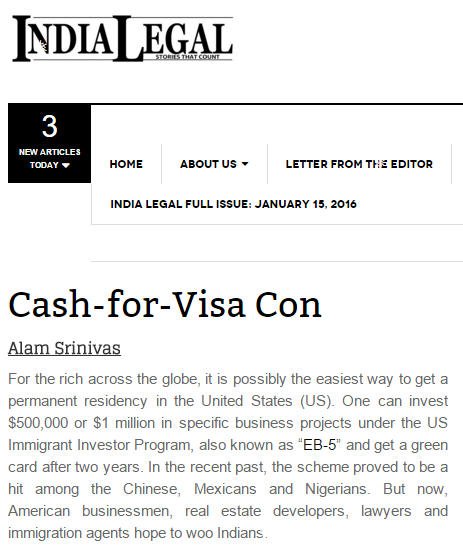 For the rich across the globe, it is possibly the easiest way to get a permanent residency in the United States (US). One can invest $500,000 or $1 million in specific business projects under the US Immigrant Investor Program, also known as "EB-5" and get a green card after two years. In the recent past, the scheme proved to be a hit among the Chinese, Mexicans and Nigerians. But now, American businessmen, real estate developers, lawyers and immigration agents hope to woo Indians.
WARNING bells: US Senator Charles E Grassley had investigated into fraud in EB-5 visa program by regional centers in 2012 and 2013.
Aginsky Consulting, a boutique investment advisory, hopes to raise $50 million from Indian high net worth individuals. The firm has entered into a marketing deal with Liberty Regional Center (LRC), which plans to construct Hyatt House and Hyatt Place Hotel in San Diego (California) and Capital District Marriott Hotel in Omaha (Nebraska). Aginsky says the center has helped more than 40 global investors to obtain permanent residency in the US.
Please click on the logo to read more: