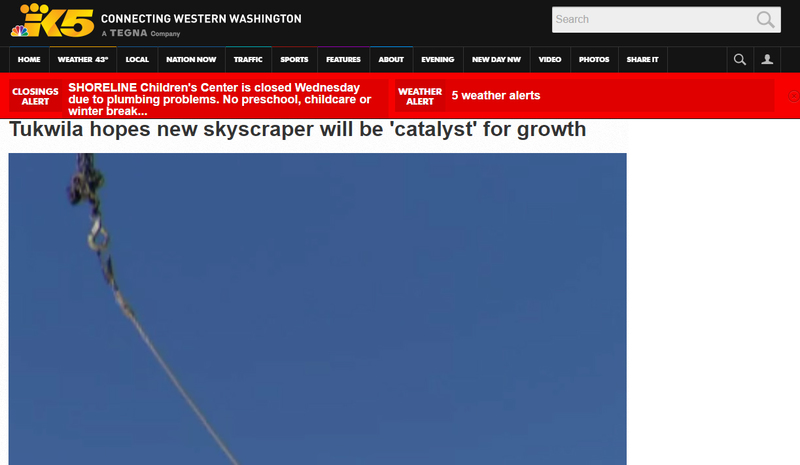 There's a huge new construction project that developers are calling the biggest skyscraper between Seattle and Tacoma.
The city of Tukwila hopes it's new skyscraper signifies the start of big growth in the area.
It's not a bird, nor a plane, nor even Santa causing people to look into the air, but rather, what this South King County city hopes is a catalyst.
"It'll be the tallest building between Seattle and Tacoma," says Derek Speck of the City of Tukwila's Economic Development office.
Omar Lee took the elevator up at Washington Place on Tuesday to check out construction, which is underway on Andover Park East, just a couple blocks from Southcenter Mall.
"I felt the proximity to the airport, and the shopping, make this very attractive," said Lee, about the $120 million project.
Source: http://www.king5.com/news/local/tukwila-hopes-new-skyscraper-will-be-catalyst-for-growth/375558472#
Read more by clicking below image