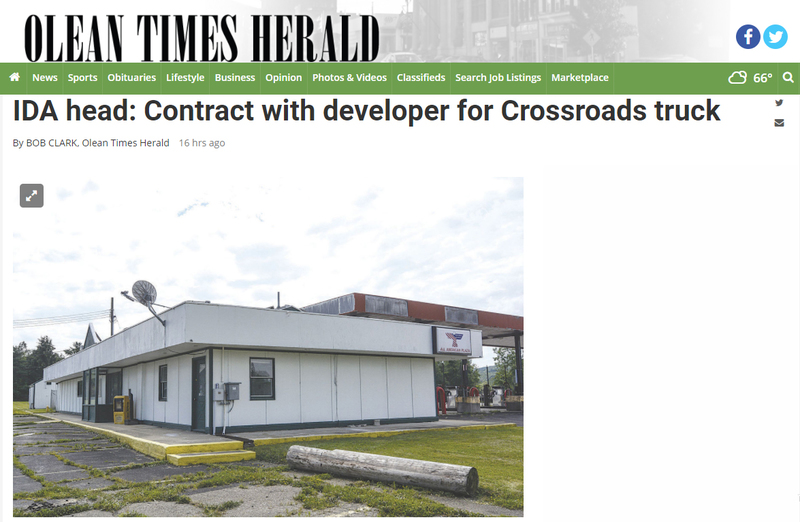 The former All American Plaza has been vacant for almost a decade, but officials hope a new agreement with an undisclosed developer will put a 100-bed hotel and conference center on the site as early as 2019.
Allegany County officials announced that on Wednesday an agreement was signed with an undisclosed developer to build a hotel, conference center and other businesses at the Interstate 86 Exit 30.
Craig Clark, executive director of the county Industrial Development Agency, said at Wednesday's county planning and economic development meeting that more details would be forthcoming.
Source: http://www.oleantimesherald.com/news/allegany_county/ida-head-contract-with-developer-for-crossroads-truck-stop/article_e3cea87c-6cff-11e7-9ced-e3ef2c7c6a04.html
Read more by clicking below image