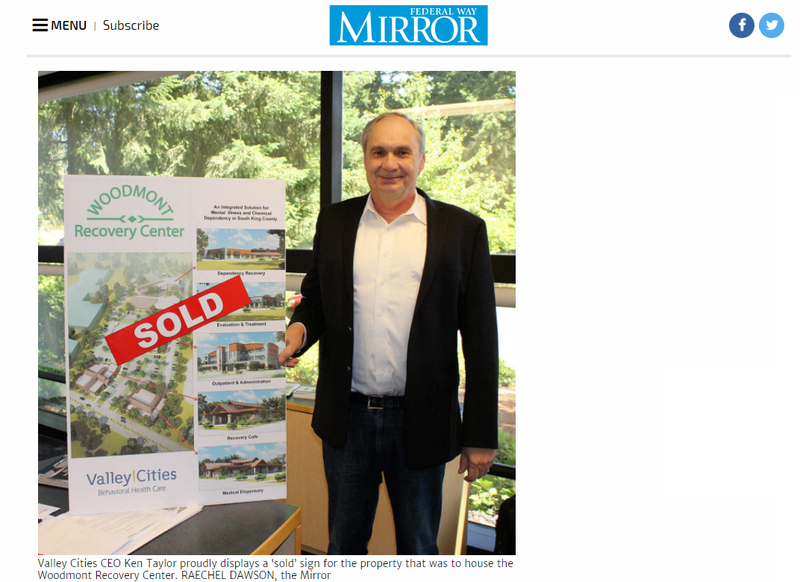 Valley Cities CEO Ken Taylor proudly displays a 'sold' sign for the property that was to house the Woodmont Recovery Center.
Two years after 250 angry parents filled a school gym in outrage against a proposed Valley Cities rehab facility that would be near a school, the 8-acre property the campus would have sat on has sold for $6 million.
The Des Moines property at South 272nd Street and Pacific Highway South will instead be home to 760 units of apartments, an extended-stay hotel and senior housing.
Michael Lai, CEO and investing partner of ML Companies, Inc., USASIA Pacific EB5 Investment and SML Seattle Modern Living, LLC, said crews will break ground on the development in May 2018 with expected completion by 2022.
Source: http://www.federalwaymirror.com/news/valley-cities-turns-lemons-into-lemonade-with-sale-of-woodmont-property/
Read more by clicking below image