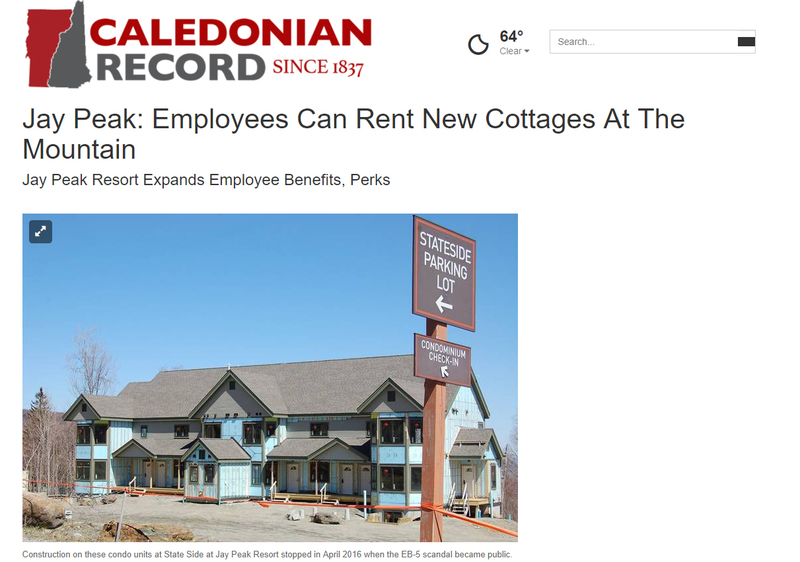 Construction on these condo units at State Side at Jay Peak Resort stopped in April 2016 when the EB-5 scandal became public. Work resumed this year.
Jay Peak Resort Expands Employee Benefits, Perks
Jay Peak Resort will dedicate a new 12-unit complex of mountain cottages and other locations for employee housing, part of a collection of perks to attract and retain talented staff.
The resort announced this week that other benefits will come out of a $500,000 revenue pool to be used for wage increases and bonus programs across all employee categories.
The resort also has a partnership with a local organic farm.
Source: http://www.caledonianrecord.com/news/jay-peak-employees-can-rent-new-cottages-at-the-mountain/article_3e725d83-b881-5003-b0e1-a485bb5a711c.html
Read more by clicking below image