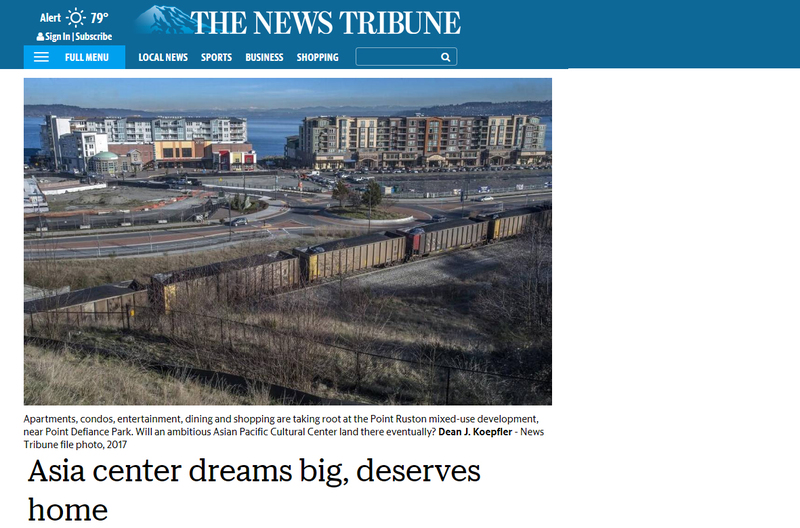 Apartments, condos, entertainment, dining and shopping are taking root at the Point Ruston mixed-use development, near Point Defiance Park. Will an ambitious Asian Pacific Cultural Center land there eventually?
Amid the champagne bars and boutique bistros, a center that honors the artistry and heritage of Americans from Asia and the Pacific Islands would be a nice fit for Point Ruston.
Condos, restaurants and movie theaters are all well and good. But the more history and culture that Point Ruston can blend in, the more the waterfront development will avoid any sense of high-density sterility.
Since 1996, the Asia Pacific Cultural Center has maintained the history and social practices of Asian countries in Tacoma. But finding a permanent and visible home hasn't been easy.
Source: http://www.thenewstribune.com/opinion/article164831452.html
Read more by clicking below image