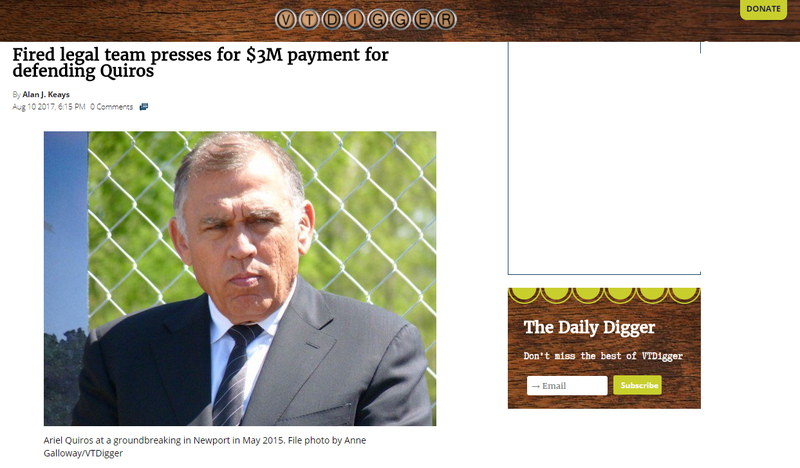 Ariel Quiros at a groundbreaking in Newport in May 2015.
Former attorneys for Jay Peak owner Ariel Quiros are renewing their push to get paid more than $3 million in legal fees they racked up defending the developer from investor fraud allegations before he fired them.
However, his new attorney says the former legal team is going about getting paid from her client the wrong way.
"We don't agree with their approach," Melissa Visconti, Quiros' current attorney, said Thursday. "At some point they are entitled to go after their fees because they had a contract with him. He's never said that's not the case. But this isn't how it works."
Instead of seeking to intervene in the investor fraud case brought against her client by the U.S. Securities and Exchange Commission, Visconti said the former attorneys could file a separate legal action.
Source: https://vtdigger.org/2017/08/10/fired-legal-team-presses-3m-payment-defending-quiros/
Read more by clicking below image