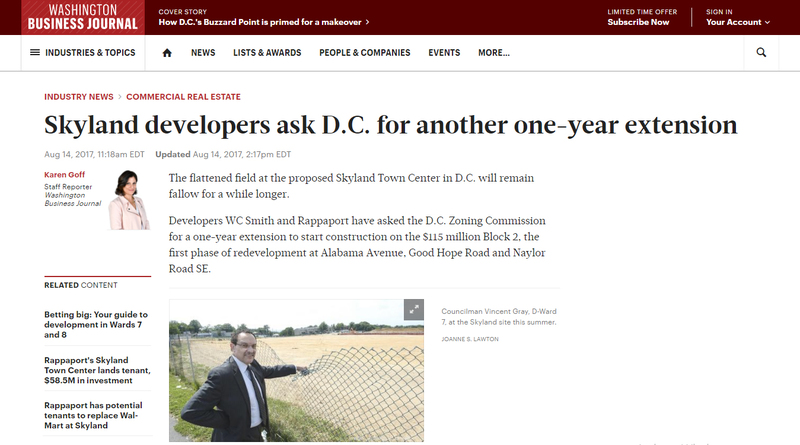 Councilman Vincent Gray, D-Ward 7, at the Skyland site this summer.
The flattened field at the proposed Skyland Town Center in D.C. will remain fallow for a while longer.
Developers WC Smith and Rappaport have asked the D.C. Zoning Commission for a one-year extension to start construction on the $115 million Block 2, the first phase of redevelopment at Alabama Avenue, Good Hope Road and Naylor Road SE.
WC Smith CEO Chris Smith told me last month the project was set to begin vertical construction in October. But the extension request, filed last week, says the developers have been unable to obtain sufficient financing for the project.
They are seeking permission to have until September 2018 to begin construction. The project has already received two extensions.
Source: https://www.bizjournals.com/washington/news/2017/08/14/skyland-developers-ask-d-c-for-another-one-year.html
Read more by clicking below image