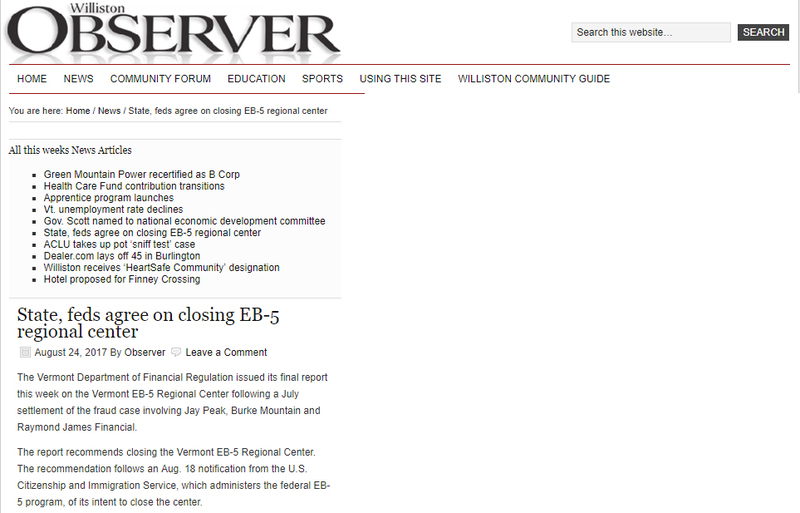 The Vermont Department of Financial Regulation issued its final report this week on the Vermont EB-5 Regional Center following a July settlement of the fraud case involving Jay Peak, Burke Mountain and Raymond James Financial.
The report recommends closing the Vermont EB-5 Regional Center. The recommendation follows an Aug. 18 notification from the U.S. Citizenship and Immigration Service, which administers the federal EB-5 program, of its intent to close the center.
The Gov. Phil Scott administration plans to coordinate with USCIS on the closure. "It is clear from our review that state government was not, and is not, the best-suited entity for managing the EB-5 program," said Michael Schirling, secretary of the Vermont Agency of Commerce and Community Development.
Source: http://www.oyetimes.com/lifestyle/immigration/183742-using-the-islands-to-get-around-u-s-immigration-laws
Read more by clicking below image