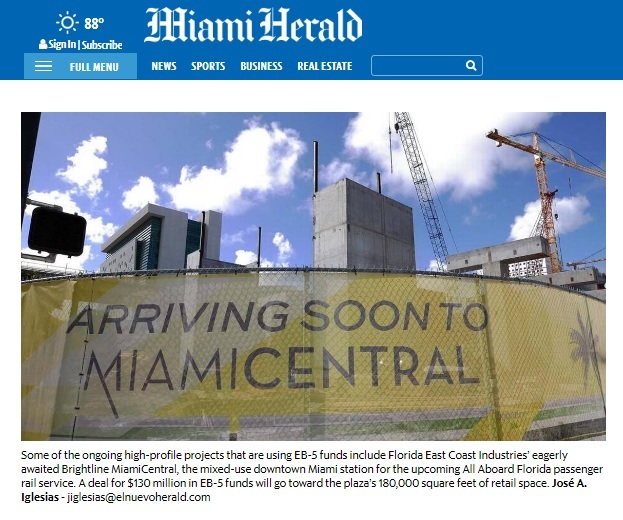 A little-noticed provision in the congressional bill overhauling the U.S. immigration system that President Donald Trump endorsed Wednesday would abolish a program that has brought billions of dollars into the United States — including hundreds of millions for Florida — from foreign immigrants who get visas and green cards in return for investments in job-creating projects.
Most of the extremely heated discussion of the plan has focused on its broadest features, including cutting the number of legal immigrants by half and de-emphasizing family reunification in favor of immigrants with particular job skills.
But a few paragraphs in the bill written in the opaque style of official Washington also eliminate the EB-5 visa program, which by some estimates has funneled more than $18 billion in overseas cash into U.S. business development since 2008.
Source: http://www.miamiherald.com/news/local/immigration/article165348077.html
Read more by clicking below image