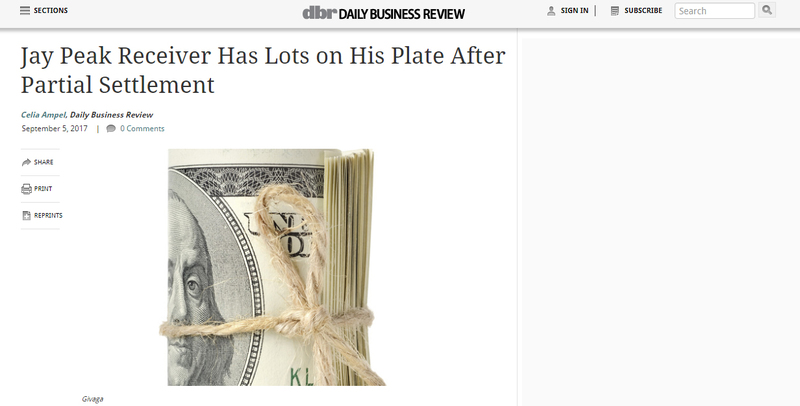 A Fort Lauderdale attorney assigned to protect immigrant investors in the Jay Peak ski resort fraud has distributed about $10 million, with more likely to come since the resort's owner agreed not to fight the allegations.
Ariel Quiros agreed Aug. 22 not to challenge claims from the U.S. Securities and Exchange Commission that he misused $200 million in EB-5 investor funds meant for a Vermont ski resort and associated projects. Quiros has agreed to a permanent injunction that will bar him from selling securities or participating in the EB-5 program. The program, run by U.S. Citizenship and Immigration Services, allows investors to obtain a visa by funding at least 10 full-time positions at a new commercial enterprise.
Quiros' agreement with the SEC does not include any admission of wrongdoing, and the parties have yet to negotiate the amount of any disgorgement or penalties.
Source: http://www.dailybusinessreview.com/id=1202797278600/Jay-Peak-Receiver-Has-Lots-on-His-Plate-After-Partial-Settlement?slreturn=20170806062214
Read more by clicking below image