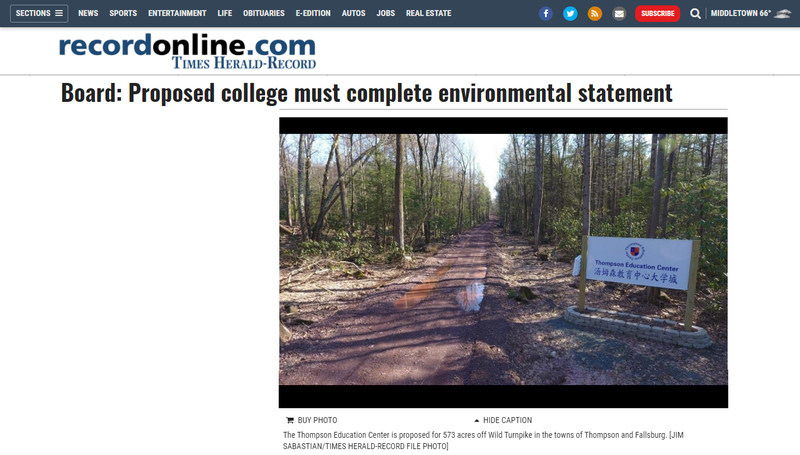 The controversial Thompson Education Center, or TEC, must complete an environmental impact statement, the Town Planning Board decided Wednesday evening.
The private international college is proposed for 573 acres off Wild Turnpike in the towns of Thompson and Fallsburg.
The project calls for the development of 80 acres of land and the preservation of 493 acres of open space, according to the environmental assessment form filed with the Planning Board.
Plans include 732 dormitory units for more than 2,500 students and 52 units to house 276 faculty members. A "founding trustee village" would add another 22 homes.
Source: http://www.recordonline.com/news/20170914/board-proposed-college-must-complete-environmental-statement
Read more by clicking below image