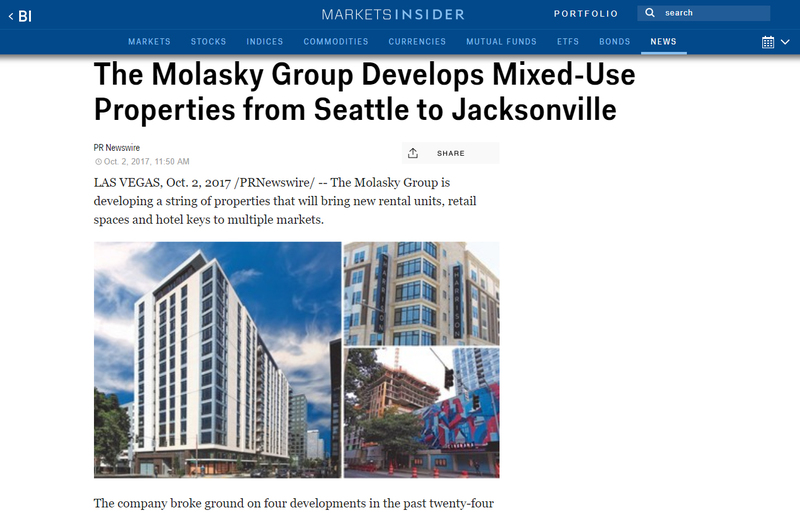 The Molasky Group is developing a string of properties that will bring new rental units, retail spaces and hotel keys to multiple markets.
The Molasky Group is developing mixed-use properties that will bring apartment units, hotel keys and retail spaces to multiple markets including (clockwise from left) Sky 3 in downtown Portland, The Harrison in Glendale, CA and Arrivé in historic downtown Seattle.
The company broke ground on four developments in the past twenty-four months in Portland, Seattle and Los Angeles and will soon embark on a redevelopment of a historic series of buildings in Jacksonville, Florida.
Source: http://markets.businessinsider.com/news/stocks/The-Molasky-Group-Develops-Mixed-Use-Properties-from-Seattle-to-Jacksonville-1002918085
Read more by clicking below image