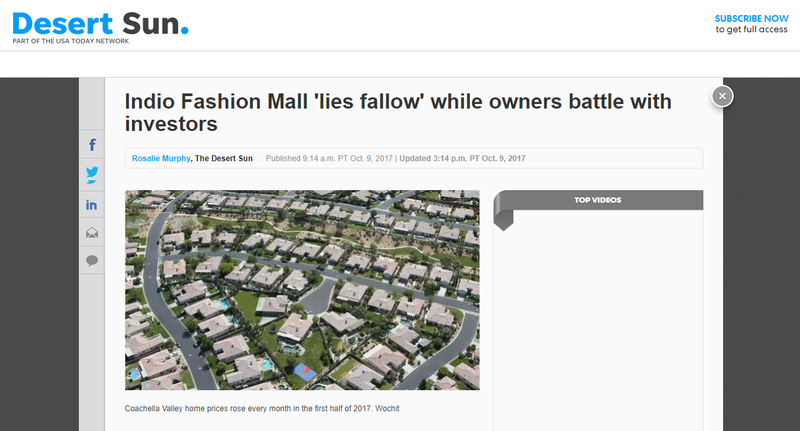 Coachella Valley home prices rose every month in the first half of 2017.
About 70 percent of the Indio Fashion Mall's storefronts are shuttered. Its two anchor tenants left years ago. Pop music rings through the brick behemoth of a building, bouncing off pink and blue tile on the floor. A fountain gurgles weakly in the center atrium.
Yet the mall sits on the corner of Monroe Street and Highway 111 in what could be a prime commercial corridor. Redeveloping the mall property is a "top priority" for the city of Indio, second only to revitalizing the city's downtown, according to city economic development director Carl Morgan.
Source: http://www.desertsun.com/story/money/real-estate/2017/10/09/indio-fashion-mall-lies-fallow-while-owners-battle-investors/658302001/
Read more by clicking below image