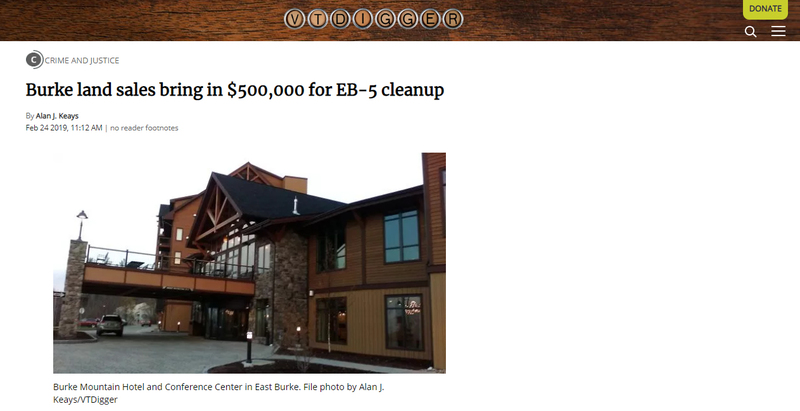 Burke Mountain Hotel and Conference Center in East Burke.
While Jay Peak ski resort hit the market earlier this year, smaller pieces of Ariel Quiros' former empire in Vermont are also getting sold off, including land that had been owned by the parent company of Burke ski area for a total of about $500,000.
Meanwhile, state officials are also asking the Legislature to grant them authority to sell off five other properties formerly belonging to Quiros, valued at an estimated $2 million, that were part of a settlement of an investor fraud case brought by state regulators against him.
Source: https://vtdigger.org/2019/02/24/burke-land-sales-bring-500000-eb-5-cleanup/
Read more by clicking below image