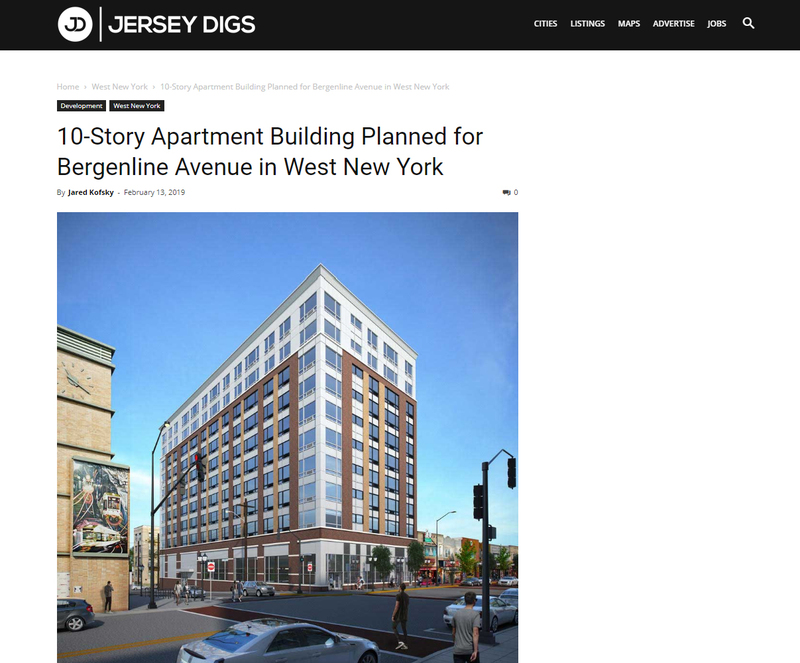 Proposed mixed-use development: 4901 Bergenline Avenue, West New York. Rendering via NRIA.
A new $49 million development could be built along a major Hudson County thoroughfare just steps from a busy transportation hub.
While the property at 4901 Bergenline Avenue in West New York contained a one-story commercial building for decades, the tallest building in the immediate vicinity is now being proposed for the site. The premises are located directly across 49th Street from the Bergenline Avenue station, the only underground stop on the Hudson-Bergen Light Rail, and are very close to the Union City and North Bergen borders.
Source: https://jerseydigs.com/building-planned-4901-bergenline-avenue-west-new-york/
Read more by clicking below image