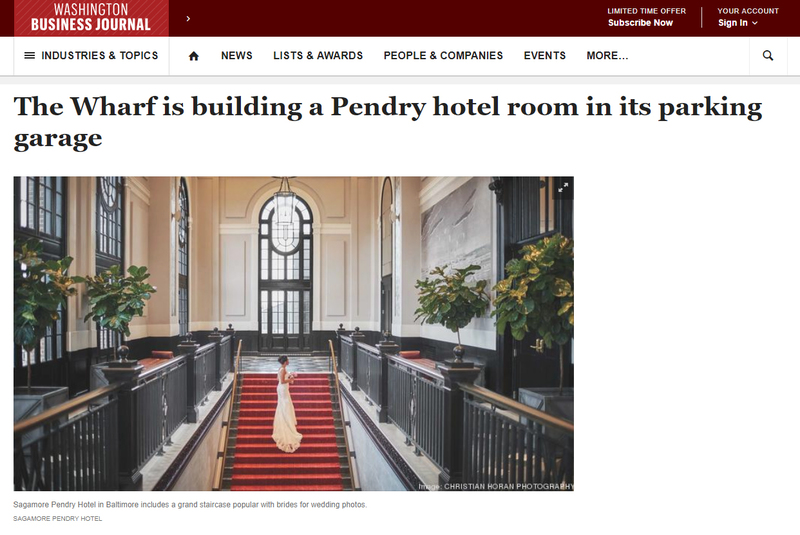 Sagamore Pendry Hotel in Baltimore includes a grand staircase popular with brides for wedding photos.
The developer had previously built model rooms other Wharf projects.
The Wharf is preparing for the hotel that will be part of its next phase — with a model room to be built in its existing parking garage.
Source: https://www.bizjournals.com/washington/news/2019/02/05/the-wharf-is-building-a-pendry-hotel-room-in-its.html
Read more by clicking below image