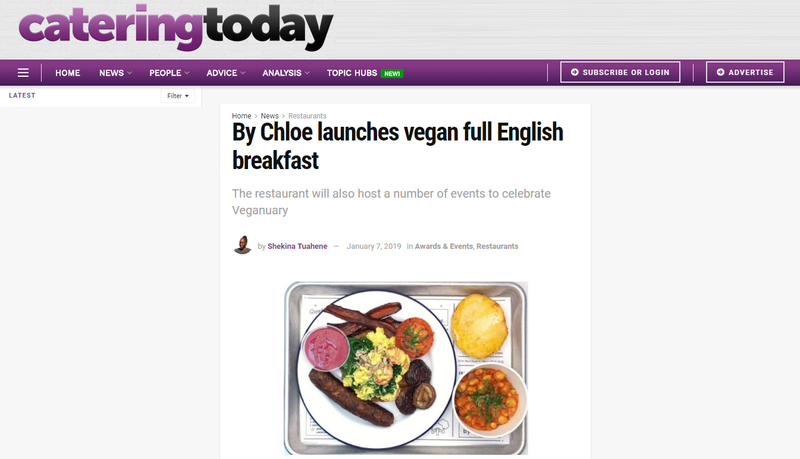 The restaurant will also host a number of events to celebrate Veganuary
Vegan restaurant By Chloe has announced an open invitation to all Londoners to join their month of activities championing Veganuary 2019.
By Chloe's Veganuary line-up includes the launch of its twist on the full English breakfast, called The Full Brekkie, which is plant-based and has been created in partnership with influencer and environmental activist Zanna Van Dijk. A 50p donation for every The Full Brekkie ordered will be donated to the Veganuary charity.
Source: https://www.cateringtoday.co.uk/news/awards-events/by-chloe-launches-vegan-full-english/
Read more by clicking below image