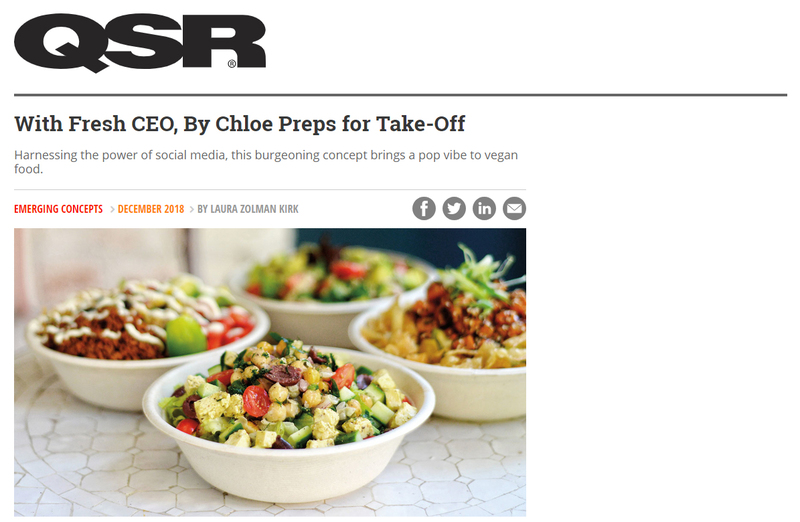 Harnessing the power of social media, this burgeoning concept brings a pop vibe to vegan food.
When by Chloe launched three years ago vegan was a scary word. That's no longer the case.
Although vegan cuisine has always boasted a health halo, it hasn't enjoyed the "fun" reputation of indulgent foods like pizza and burgers. By Chloe is setting out to change that. The ESquared Hospitality–owned brand has found success in marrying approachable vegan fare to a lighthearted pop branding—both elements loved by many a social media influencer.
Source: https://www.qsrmagazine.com/emerging-concepts/fresh-ceo-chloe-preps-take
Read more by clicking below image