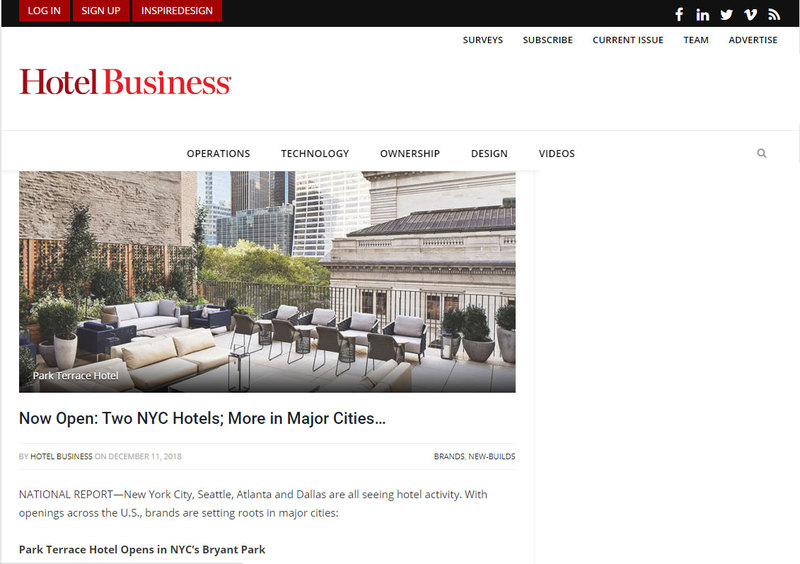 New York City, Seattle, Atlanta and Dallas are all seeing hotel activity. With openings across the U.S., brands are setting roots in major cities:
Park Terrace Hotel Opens in NYC's Bryant Park
The newly built Park Terrace Hotel opened its doors in Bryant Park. The Bryant 16 West 40 project is 32 stories high with 2,500 sq. ft. of retail space, 25,500 sq. ft. of restaurant space and 57 luxury residential condominiums.
Source: https://www.hotelbusiness.com/now-open-two-nyc-hotels-more-in-major-cities/
Read more by clicking below image