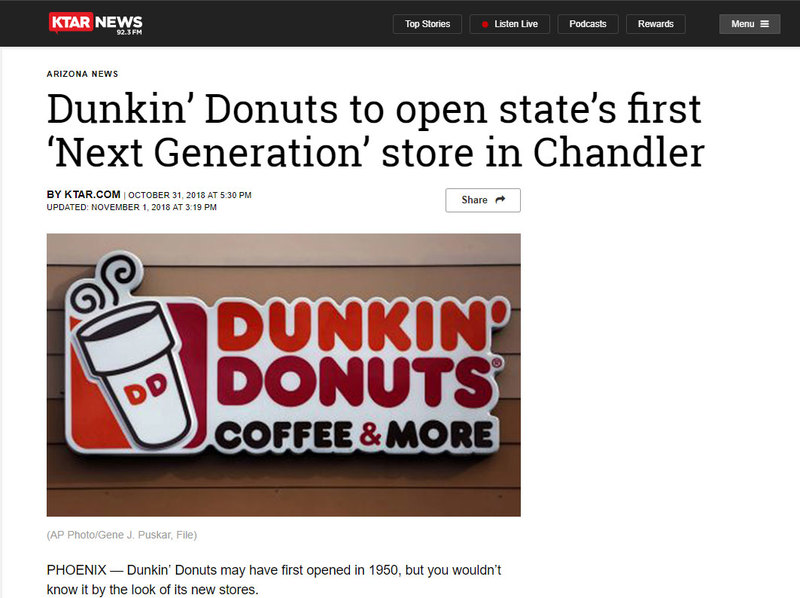 Dunkin' Donuts may have first opened in 1950, but you wouldn't know it by the look of its new stores.
Arizona's first "Next Generation" Dunkin' Donuts opened in Chandler on Thursday, near Germann and Gilbert roads.
The modern store includes a drive-thru lane exclusively for orders made through a mobile app and a tap system for cold beverages like iced tea and cold-brew coffee.
Source: http://ktar.com/story/2286639/dunkin-donuts-to-open-states-first-next-generation-store-thursday-in-chandler/
Read more by clicking below image