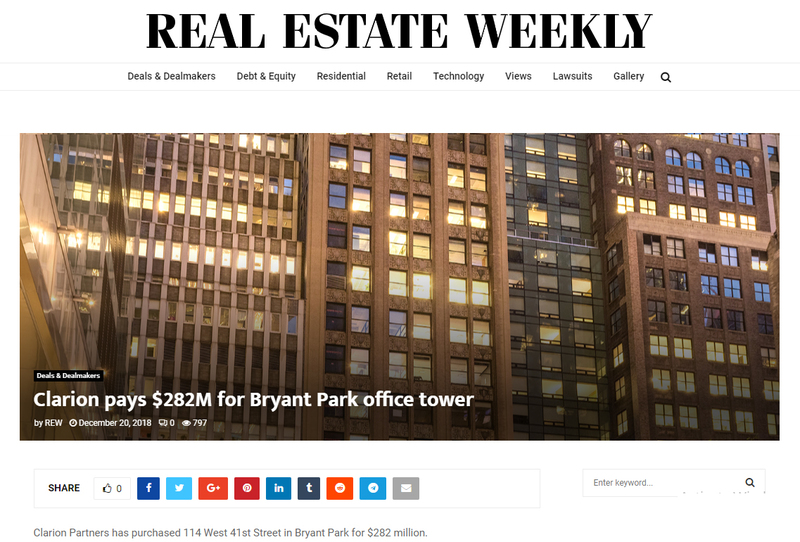 Clarion Partners has purchased 114 West 41st Street in Bryant Park for $282 million.
Newmark Knight Frank (NKF) announced it brokered the sale on behalf of Blackstone and EQ Office.
NKF president James Kuhn, vice chairman Edward Maher, senior managing director David Colen and managing director James Tribble of the firm's New York Capital Markets team oversaw the transaction of the 22-story office/retail asset.
Source: https://rew-online.com/2018/12/clarion-pays-282m-for-bryant-park-office-tower/
Read more by clicking below image