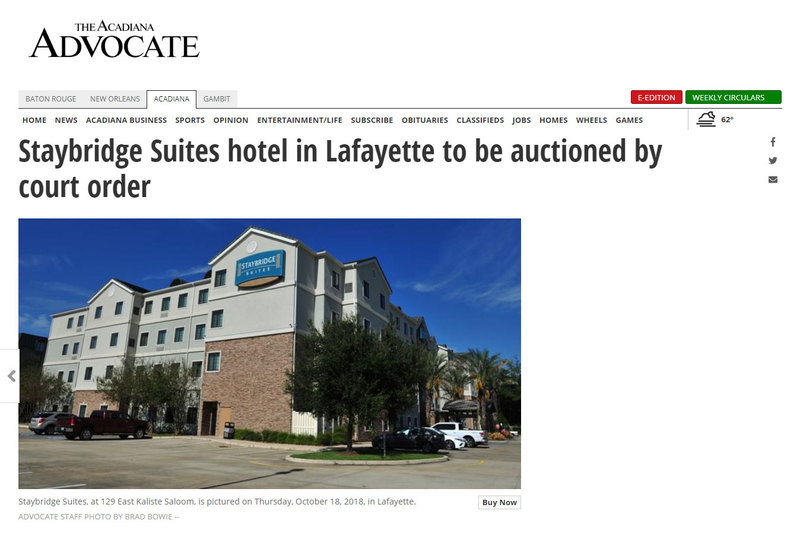 Staybridge Suites, at 129 East Kaliste Saloom, is pictured on Thursday, October 18, 2018, in Lafayette.
The Staybridge Suites hotel on Kaliste Saloom Road is going up for auction by court order after the owners failed to make payments on a multimillion-dollar mortgage.
The owners, Lafayette attorneys Rickey Miniex and Clyde Simien, started construction on a 220-unit multifamily housing complex as the hotel mortgage went into default, according to public records.
Source: https://www.theadvocate.com/acadiana/news/business/article_7549ed60-d30d-11e8-9f27-77bdb8c8d430.html
Read more by clicking below image