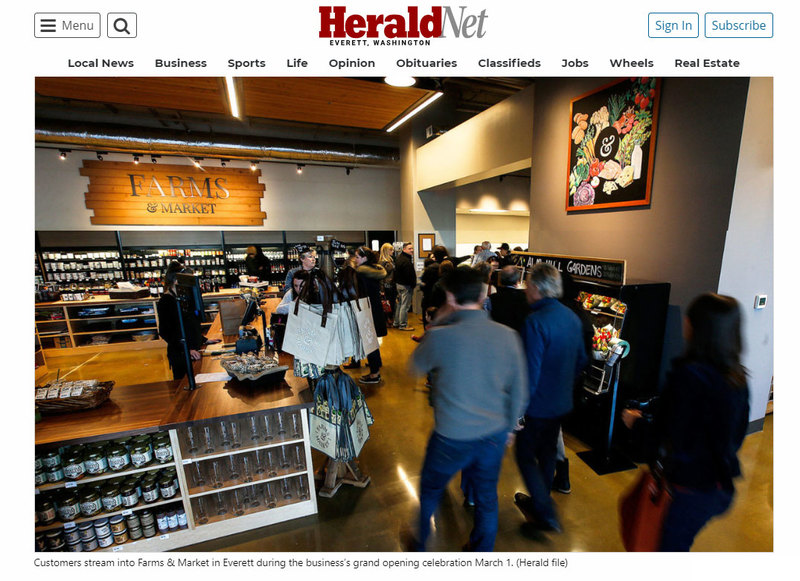 Customers stream into Farms & Market in Everett during the business's grand opening celebration March 1.
The artisan grocery in the Grand Avenue Marketplace development is expected to close Sept. 14.
Susan Bradley has been shopping at the Farms & Market store on Grand Avenue since it opened in March.
Source: https://www.heraldnet.com/business/open-just-a-few-months-farms-market-in-everett-to-close/
Read more by clicking below image