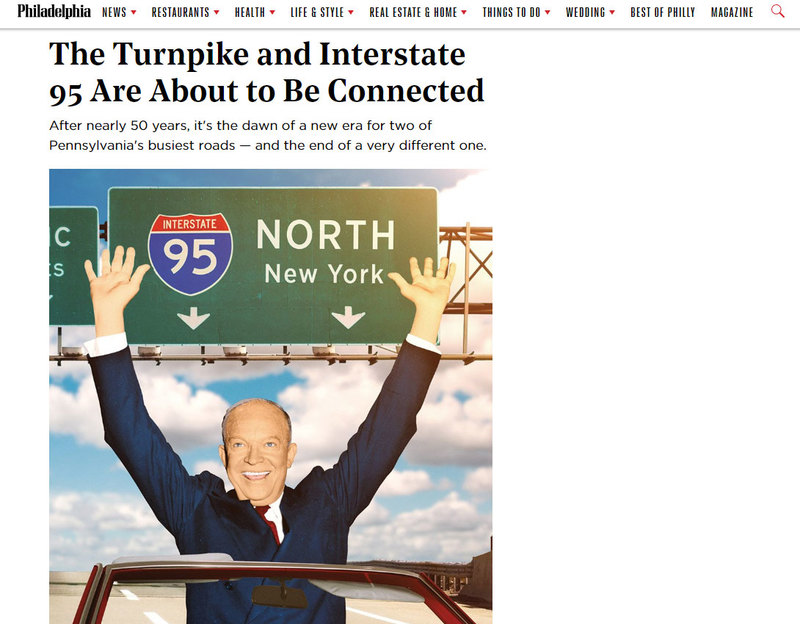 Car and sign courtesy; Eisenhower courtesy of James Burke
After nearly 50 years, it's the dawn of a new era for two of Pennsylvania's busiest roads — and the end of a very different one.
On June 29, 1956, President Dwight D. Eisenhower signed a bill allocating $25 billion in federal funds to build 41,000 miles of highways across America. Ike was in the hospital for stomach pain when he launched what we now call the Interstate Highway System.
Source: https://www.phillymag.com/news/2018/07/14/pennsylvania-turnpike-interstate-95/
Read more by clicking below image