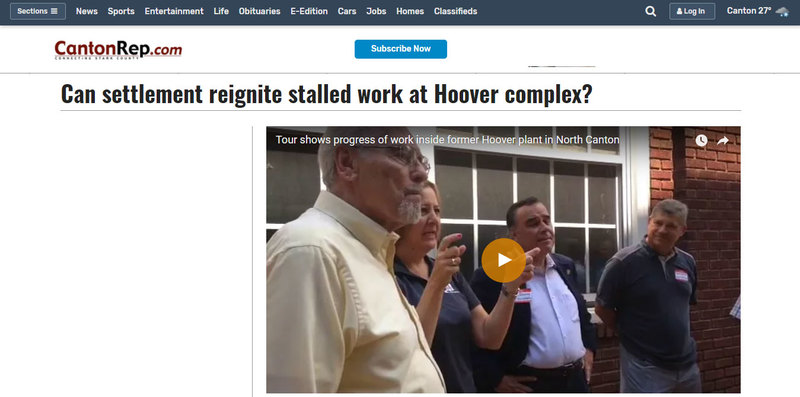 Securing funding within coming months would end lawsuit between developers.
NORTH CANTON Areas of the former headquarters of the Hoover Co. largely sit empty.
Maple Street Commerce acquired the property, which sits along North Main and East Maple streets, in late 2007. Though much of the complex now holds offices, industrial space and other business, work on the expansive western portion of the 400,000-square-foot factory has stalled.
Source: http://www.cantonrep.com/news/20180114/can-settlement-reignite-stalled-work-at-hoover-complex
Read more by clicking below image