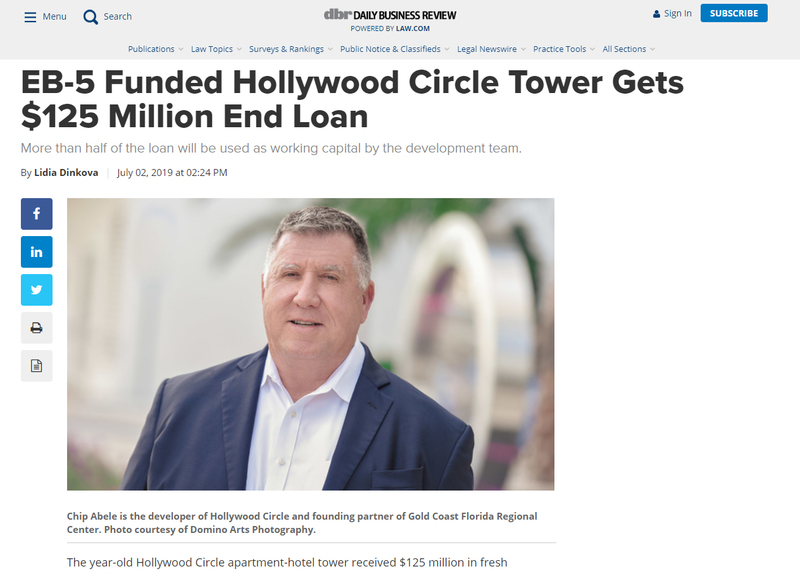 Chip Abele is the developer of Hollywood Circle and founding partner of Gold Coast Florida Regional Center.
More than half of the loan will be used as working capital by the development team.
The year-old Hollywood Circle apartment-hotel tower received $125 million in fresh financing. After the construction loan has been paid off, the financing leaves the development team with $65 million of working capital.
Source: https://www.law.com/dailybusinessreview/2019/07/02/eb-5-funded-hollywood-circle-tower-gets-125-million-end-loan/
Read more by clicking below image