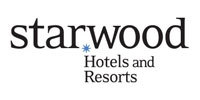 Aloft and Element Dallas Love Field are set to Debut in December 2016, just one Mile from the Airport and the Dallas Medical District
Starwood Hotels & Resorts Worldwide, Inc. together with Atlantic Hotels Group and Civitas Capital Group announced plans for a 224-room dual-branded Aloft and Element Hotel development in the fast-growing Love Field district in Dallas, Texas. Scheduled to open in December of 2016, Aloft Dallas Love Field and Element Dallas Love Field will anchor a new mixed-use development just one mile from Dallas Love Field Airport (DAL) and the Dallas Medical District.
"Aloft and Element will bring new energy to the Dallas Love Field lodging market by offering travelers the choice of two distinct lifestyle brands in close proximity to the airport, the central business district and leading attractions," said Brian McGuinness, Senior Vice President of Specialty Select Brands for Starwood. "An industry leader in the eco-space, Element fuels a life of balance with its emphasis on wellness and sustainability, while Aloft is designed to meet the needs of the evolving global traveler with its unique design aesthetic and live music scene at the W XYZ® Bar."
Please click on the logo to read more