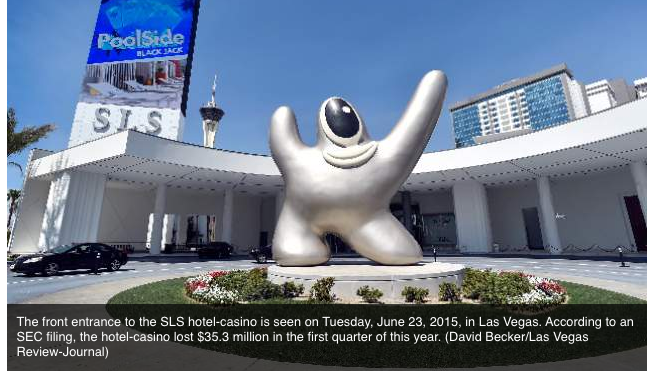 EB-5 Regional Center American Dream Fund's SLS Las Vegas offerings in which more than 600 mostly Chinese green card applicants have invested over $300 million and their future is in the words of Casino.org "on the kind of streak you don't want to be on in Sin City: a losing one."
"For the sixth straight month, the property that is located on the site of the former "Rat Pack" Sahara Hotel & Casino has lost millions of dollars, totaling $48.6 million in the second quarter and $83.9 million for 2015."
"According to Securities and Exchange Commission (SEC) filings by its owner, Stockbridge/SBE Investment Company, LLC, a joint partnership formed to oversee its proprietorship of the Las Vegas property, the hotel and casino "incurred net losses and negative operating cash flows" stemming from "substantial debt," "factors beyond our control," "extensive regulation and licensing," and "general business and competitive conditions.""