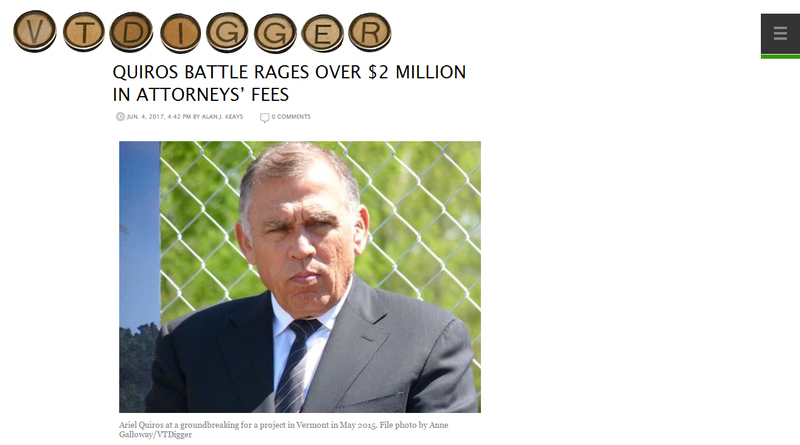 Ariel Quiros at a groundbreaking for a project in Vermont in May 2015.
The owner of Jay Peak ski resort facing investor fraud allegations is engaged in an increasingly bitter dispute with his former attorneys over more than $2 million in legal bills he racked up before firing them earlier this year.
Dueling filings show that Ariel Quiros' new counsel claims his previous lawyers have revealed attorney-client information in documents submitted to the court.
Quiros' former attorneys from the Florida-based firm of León Cosgrove dispute that contention. They argue they are only trying to defend themselves against accusations from their onetime client, who is facing several legal actions, including one by the U.S. Securities and Exchange Commission.
Source: https://vtdigger.org/2017/06/04/quiros-battle-rages-2-million-attorneys-fees/
Read more by clicking below image