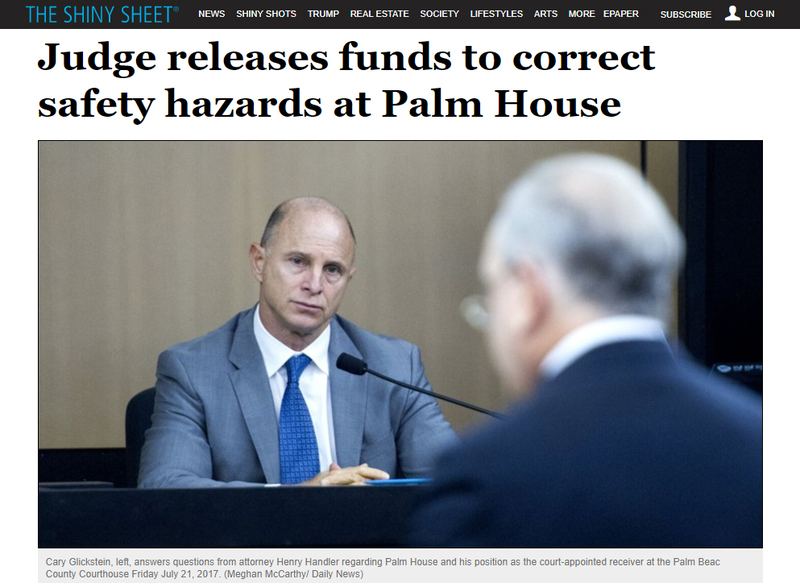 Cary Glickstein, left, answers questions from attorney Henry Handler regarding Palm House and his position as the court-appointed receiver at the Palm Beach County Courthouse Friday July 21, 2017.
Court-appointed receiver gets $345,000 to correct safety hazards plus some money toward town fines.
A judge has granted the court-appointed receiver of the Palm House more than $345,000 to repair and secure the long-neglected property.
Palm Beach County Circuit Judge Donald Hafele on Friday called it imperative to secure the site for public safety — especially with hurricane season threatening South Florida.
"It's critical we do something with this land," Hafele said.
Source: http://www.palmbeachdailynews.com/news/local/judge-releases-funds-correct-safety-hazards-palm-house/HS6esr8KoXUeutJDsPmibK/
Read more by clicking below image