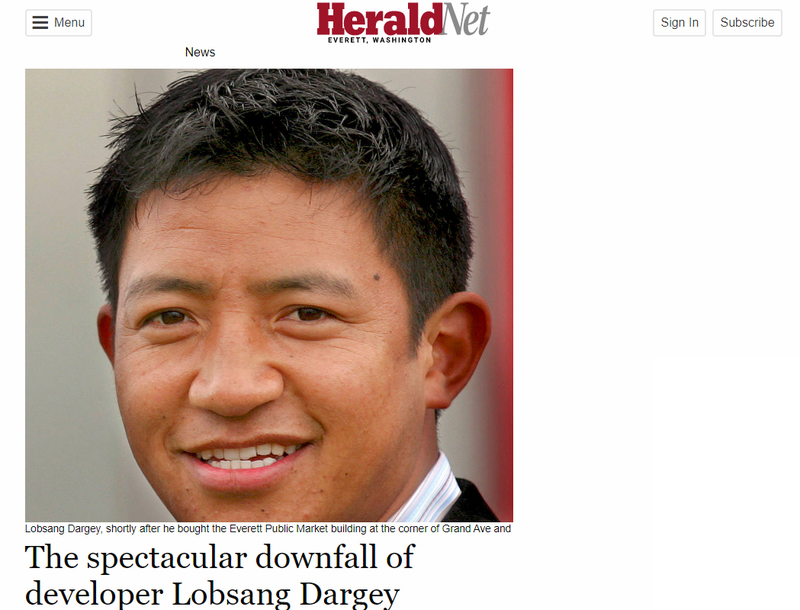 Lobsang Dargey, shortly after he bought the Everett Public Market building at the corner of Grand Ave and Claifornia Street, 2006.
In August 2014, four Buddhist monks chanted in a dimly-lit garage in downtown Seattle. They asked for good fortune for the 41-story skyscraper planned for the site by developer Lobsang Dargey, a rising star in the region's hot real estate market. News media snapped photos as Dargey raised a shovelful of dirt along with friend and movie star Tom Skerritt and Seattle Mayor Ed Murray.
Just a couple years prior, he had been a small developer in Everett. And it had been less than 20 years since he had landed in America, wearing the orange robe of a Tibetan Buddhist monk and speaking no English.
Source: https://www.heraldnet.com/business/the-spectacular-downfall-of-developer-lobsang-dargey/
Read more by clicking below image