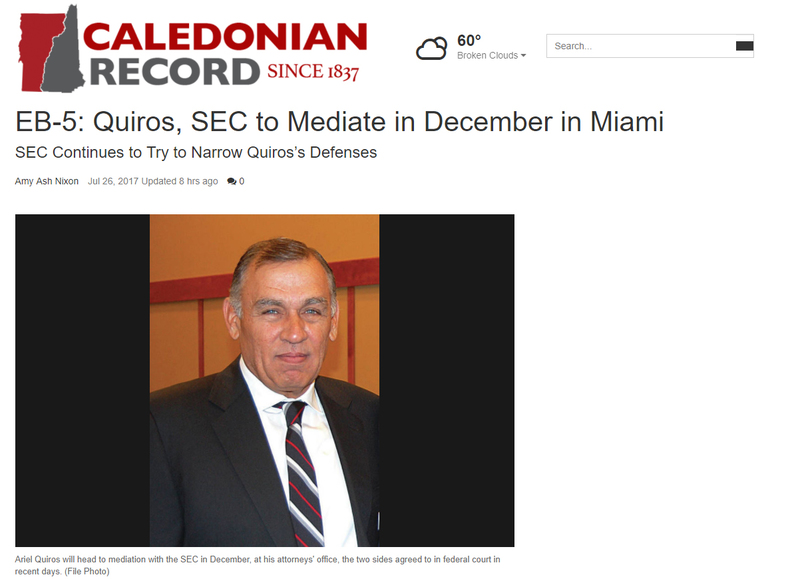 Ariel Quiros will head to mediation with the SEC in December, at his attorneys' office, the two sides agreed to in federal court in recent days.
SEC Continues to Try to Narrow Quiros's Defenses
The federal case against Ariel Quiros, the embattled alleged mastermind of Vermont's largest case of securities fraud, will be the subject of mediation later this year, according to court documents.
Robert Levenson, the lead attorney for the federal Securities and Exchange Commission, on Friday filed a notice with the U.S. District Court in Miami, Florida, where the case is based, that the SEC and Quiros "have agreed to mediate this case on Tuesday, Dec. 19" at the law offices of Damian & Valori LLP, Quiros's latest attorneys.
Source: http://www.caledonianrecord.com/news/local/eb--quiros-sec-to-mediate-in-december-in-miami/article_74c8fb22-4b73-5c71-953c-077ac18803e7.html
Read more by clicking below image