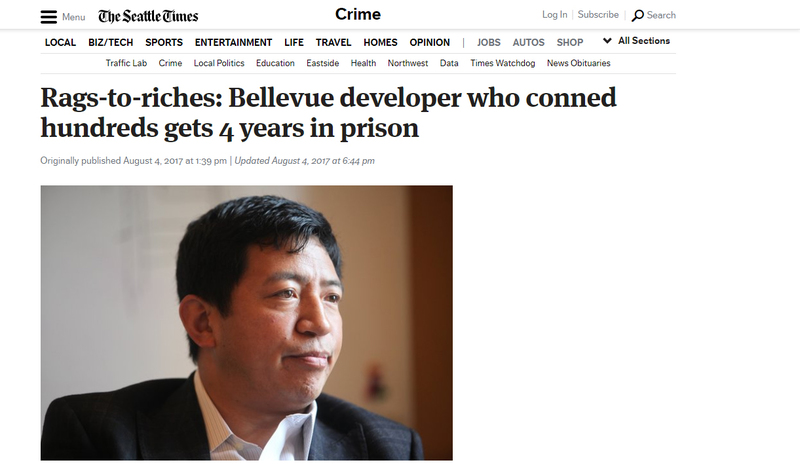 Developer Lobsang Dargey was sentenced Friday for conspiracy to commit wire fraud and concealing information from the federal government, charges that stemmed from his diversion of millions of dollars gathered from some 280 Chinese investors who hoped to earn green cards for permanent U.S. residency under the EB-5 visa program.
Lobsang Dargey, 43, scammed about 280 investors from China out of $24.2 million, money he diverted while collecting $235 million to invest in projects they hoped would lead to green cards and U.S. residency.
His life began in Tibet, where he slept near animals in a farmhouse and trekked across the Himalayan Mountains as an impoverished young man. Improbably, Lobsang Dargey eventually scrapped his way to the American dream — settling in a luxurious Bellevue home as a successful developer, becoming a U.S. citizen married to the sister of a tennis star, raising three kids.
Source: http://www.seattletimes.com/seattle-news/crime/rags-to-riches-bellevue-developer-who-conned-hundreds-gets-4-years-in-prison/
Read more by clicking below image