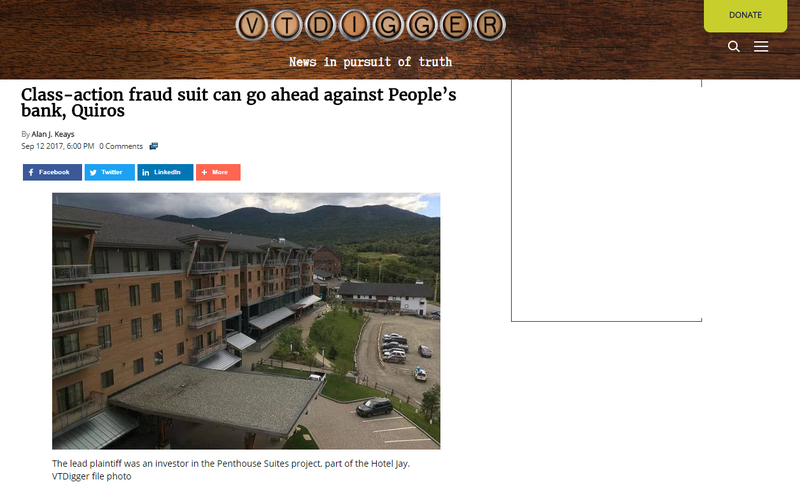 The lead plaintiff was an investor in the Penthouse Suites project, part of the Hotel Jay.
A federal judge has given the green light for a proposed class-action investor fraud lawsuit to proceed against Jay Peak owner Ariel Quiros and a bank he used.
The recent ruling by Judge Federico A. Moreno in federal court in Miami comes over the objections of the bank and the ski resort developer.
The lawsuit, led by Brazilian investor Alexander Daccache, accuses Quiros and People's United Bank in an alleged scheme to improperly use hundreds of millions of dollars in investor funds meant to pay for developments at Jay Peakand Burke Mountain ski resorts, as well as projects in Newport.
Source: https://vtdigger.org/2017/09/12/class-action-fraud-suit-can-go-ahead-against-peoples-bank-quiros/#.Wbiqu8gjHIU
Read more by clicking below image