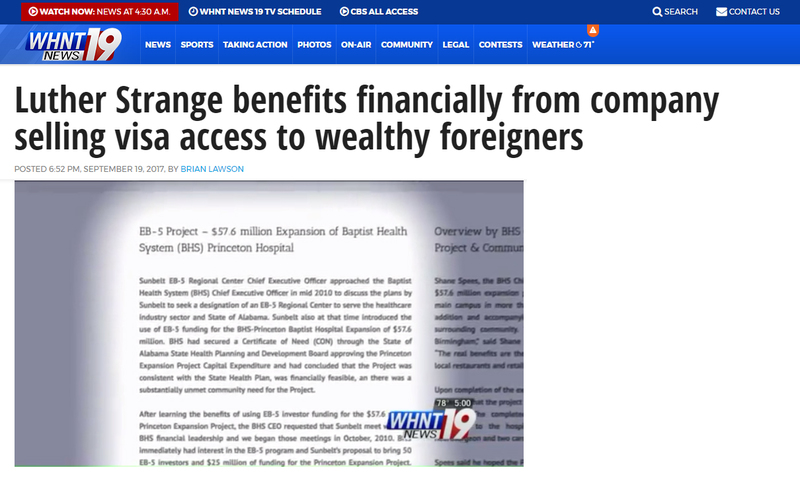 While immigration is among the hot-button issues in the Alabama U.S. Senate Runoff between Republicans Roy Moore and Luther Strange, WHNT News 19 has confirmed State Auditor Jim Zeigler's discovery that Strange currently benefits financially from a program that sells access to visas to wealthy foreigners.
Luther Strange`s Senate financial disclosure form says he owns a 16-percent share of Sunbelt LLC, which helps broker deals between wealthy investors and U.S. projects that need capital. Strange netted just over $150,000 for his role in helping a Birmingham Baptist hospital expansion.
Alabama State Auditor Jim Zeigler says," This is a program that allows wealthy foreigners to buy their way into the United States, bypassing the normal immigration process."
Source: http://whnt.com/2017/09/19/luther-strange-benefits-financially-from-company-selling-visa-access-to-wealthy-foreigners/
Read more by clicking below image