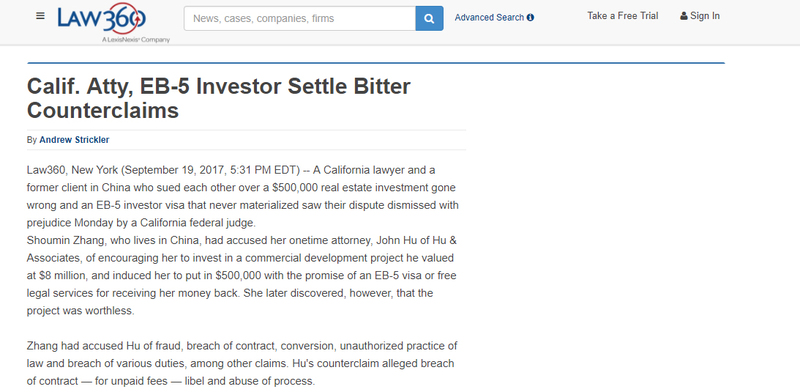 A California lawyer and a former client in China who sued each other over a $500,000 real estate investment gone wrong and an EB-5 investor visa that never materialized saw their dispute dismissed with prejudice Monday by a California federal judge.
Shoumin Zhang, who lives in China, had accused her onetime attorney, John Hu of Hu & Associates, of encouraging her to invest in a commercial development project he valued at $8 million, and induced her to put in $500,000 with the promise of an EB-5 visa or free legal services for receiving her money back. She later discovered, however, that the project was worthless.
Zhang had accused Hu of fraud, breach of contract, conversion, unauthorized practice of law and breach of various duties, among other claims. Hu's counterclaim alleged breach of contract — for unpaid fees — libel and abuse of process.
Source: https://www.law360.com/articles/965496
Read more by clicking below image