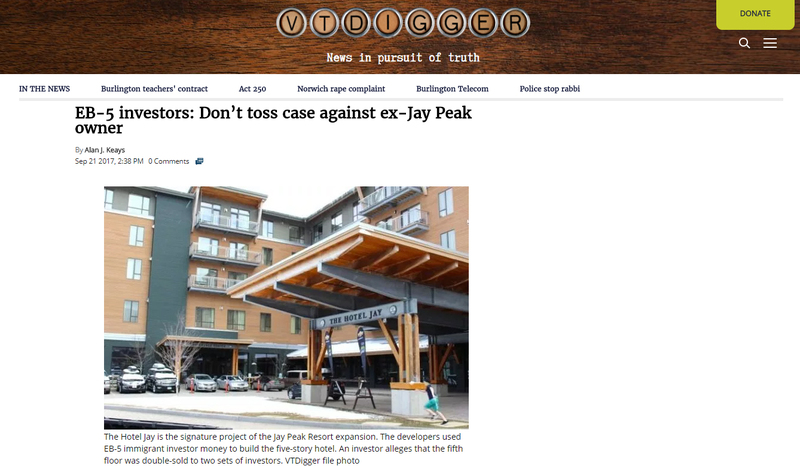 The Hotel Jay is the signature project of the Jay Peak Resort expansion. The developers used EB-5 immigrant investor money to build the five-story hotel. An investor alleges that the fifth floor was double-sold to two sets of investors.
Three EB-5 investors are challenging a bid to throw out a lawsuit brought against a Canadian company they say "aided and abetted" an alleged fraud scheme at Jay Peak Resort.
Saint-Sauveur Valley Resorts Inc. asked a judge to dismiss the case in July.
The plaintiffs in the case claim the company knowingly accepted $15 million in EB-5 funds from Miami businessman Ariel Quiros to buy Jay Peak in 2008.
Source: https://vtdigger.org/2017/09/21/eb-5-investors-dont-toss-case-ex-jay-peak-owner/
Read more by clicking below image