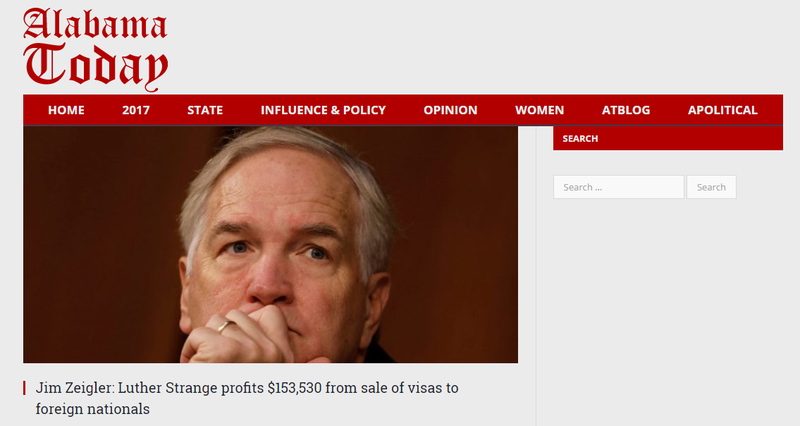 U.S. Sen. Luther Strange earned $153,350 in 2016 from the sale of VISAs to wealthy foreigner nationals, allowing them to bypass the legal immigration process.
The disclosure was made by Alabama State Auditor Jim Zeigler, who called the earnings "a clear conflict of interest for a U.S. Senator who votes on immigration law, including this very program."
Established in 1990, the controversial EB-5 Visa program allows real estate developers to sell legal immigration status to wealthy foreign nationals for $500,000, thus allowing the very rich to buy their way into legal status. Under the program, those foreign nationals, their spouses and their unmarried children under 21 years old are able to apply for fast-tracked green cards, nicknamed the "Golden Card" due to the high fee.
Source: http://altoday.com/archives/19106-jim-zeigler-luther-strange-profits-153530-from-sale-of-visas-to-foreign-nationals
Read more by clicking below image