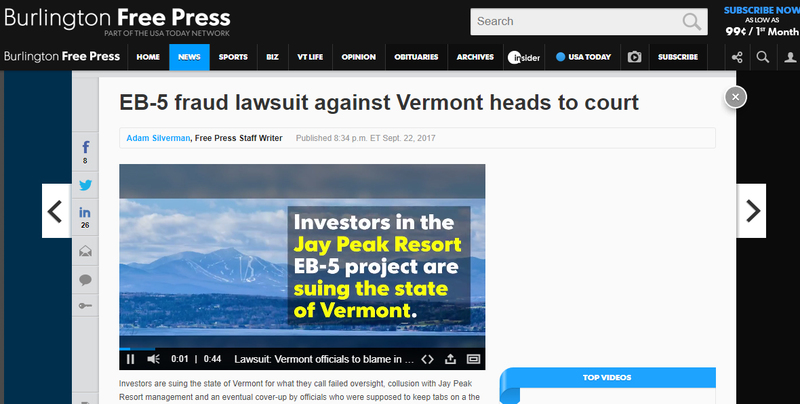 Colchester topped Champlain Valley 21-12 in a Division I high school football game Saturday.
The question of whether Vermont government leaders were complicit in the massive Jay Peak Resort fraud case moves for the first time to a courtroom next week.
A number of foreign investors are suing the state for damages related to what they call failed oversight, collusion with Jay Peak management and an eventual cover-up by the officials who were charged with keeping tabs on a project that turned into a Ponzi scheme.
Monday morning in Vermont Superior Court in Hyde Park, lawyers for the investors and from the Attorney General's Office are expected to argue chiefly about whether the government should be immune from the lawsuit, whether the case should be dismissed outright, and whether the investors are entitled to dig into state records to search for evidence, said Russ Barr, a Stowe attorney who represents the investors.
Source: http://www.burlingtonfreepress.com/story/news/2017/09/22/eb-5-fraud-lawsuit-against-vermont-heads-court/690810001/
Read more by clicking below image