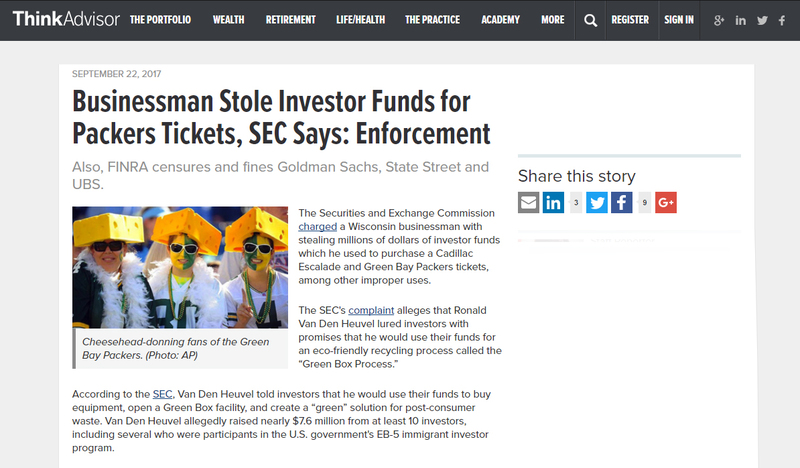 Cheesehead-donning fans of the Green Bay Packers.
Also, FINRA censures and fines Goldman Sachs, State Street and UBS.
The Securities and Exchange Commission charged a Wisconsin businessman with stealing millions of dollars of investor funds which he used to purchase a Cadillac Escalade and Green Bay Packers tickets, among other improper uses.
The SEC's complaint alleges that Ronald Van Den Heuvel lured investors with promises that he would use their funds for an eco-friendly recycling process called the "Green Box Process."
Source: http://www.thinkadvisor.com/2017/09/22/businessman-stole-investor-funds-for-packers-ticke?page=2&slreturn=1506398367
Read more by clicking below image