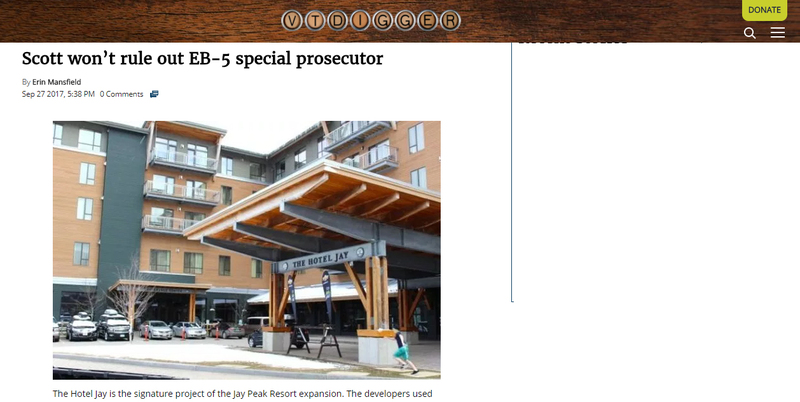 The Hotel Jay is the signature project of the Jay Peak Resort expansion. The developers used EB-5 immigrant investor money to build the five-story hotel. An investor alleges that the fifth floor was double-sold to two sets of investors.
Gov. Phil Scott says he has not ruled out whether there should be a special prosecutor to look into alleged EB-5 fraud in the Northeast Kingdom involving Jay Peak and related companies.
Scott's comments come in response to questions raised by Tom Evslin, a businessman and former official for Gov. Jim Douglas. Evslin asked in an opinion piece in VTDigger whether the state needs a special prosecutor to "investigate and prosecute" state officials involved in the alleged fraud.
Source: https://vtdigger.org/2017/09/27/scott-wont-rule-special-prosecutor-eb-5/#.WczGl2iCzIU
Read more by clicking below image