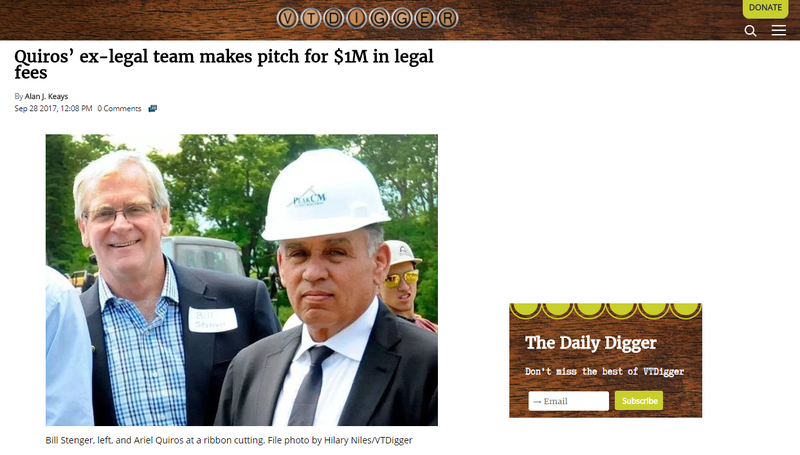 Bill Stenger, left, and Ariel Quiros at a ribbon cutting.
The former legal team for Jay Peak owner Ariel Quiros is asking a judge to support their latest proposal to recoup some of the $3 million they say they are owed for defending the developer from investor fraud allegations before he fired them.
One of Quiros' former lawyers, Scott Cosgrove, filed a recent motion requesting a judge "modify" a court-ordered freeze of Quiros' assets to allow the attorneys access to as much as $1 million from his insurance company, Ironshore Indemnity, to cover at least a share of their fees.
Source: https://vtdigger.org/2017/09/28/quiros-ex-legal-team-makes-pitch-1m-legal-fees/#.Wc3rcmiCzIV
Read more by clicking below image