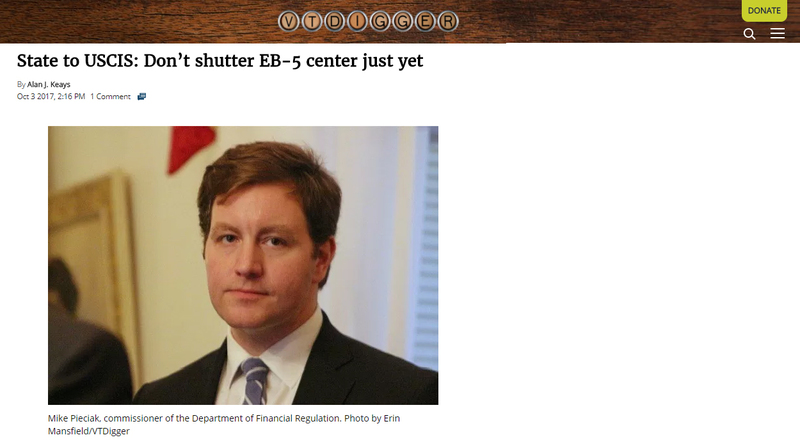 Mike Pieciak, commissioner of the Department of Financial Regulation.
Vermont officials are asking the federal government to reconsider a decision to immediately shutter the state-run EB-5 regional center.
The Department of Financial Regulation contends that a slower approach would better protect immigrant investors and the developers of projects already in the pipeline.
The U.S. Citizenship and Immigration Services, the federal administrator of the EB-5 program, sent a notice to the state in August threatening to terminate the center, which is under the cloud of the largest fraud case in the history of the immigrant investor visa program.
Source: https://vtdigger.org/2017/10/03/state-uscis-dont-shutter-eb-5-center-just-yet/
Read more by clicking below image