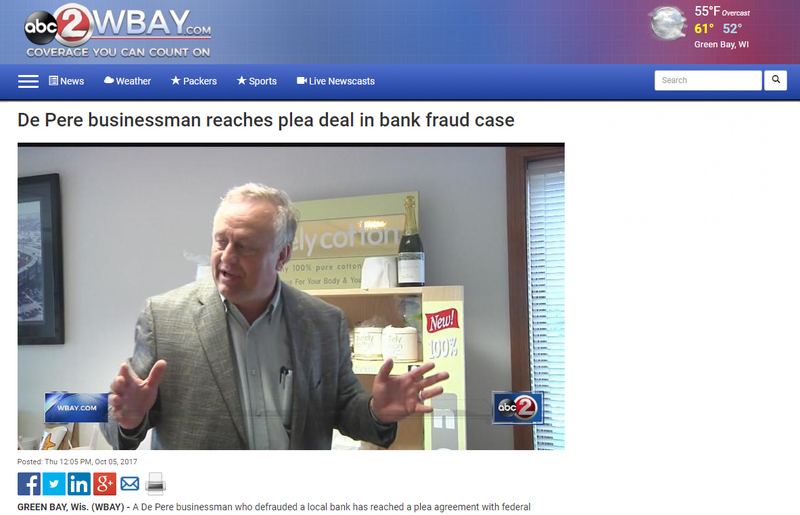 A De Pere businessman who defrauded a local bank has reached a plea agreement with federal prosecutors.
A federal grand jury indicted Ron Van Den Heuvel on 19 counts, alleging that he took part in a scheme to defraud Horicon Bank. As part of the plea deal, Van Den Heuvel pleaded guilty to count one: conspiracy to commit fraud.
The indictment states that Van Den Heuvel approached a loan officer working at the Appleton branch of Horicon Bank and said he owned or controlled at least seven business entities. In late 2007 or early 2008, Van Den Heuvel obtained a loan of $250,000 from the bank for one of his businesses. Van Den Heuvel never paid back the loan.
Source: http://www.wbay.com/content/news/Green-Bay-businessman-reaches-plea-deal-in-bank-fraud-case-449616353.html
Read more by clicking below image