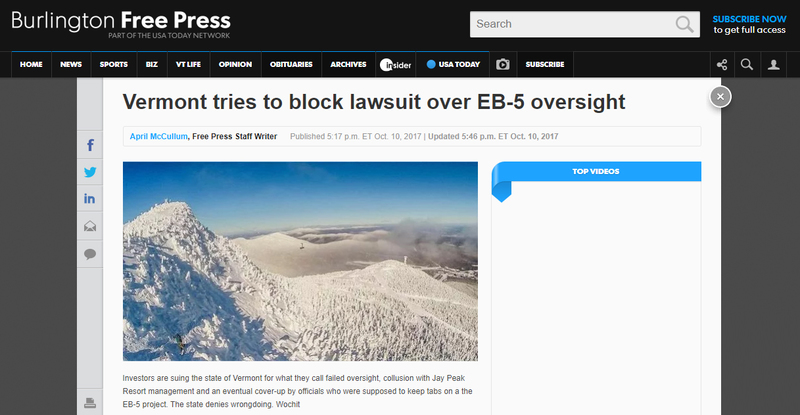 Investors are suing the state of Vermont for what they call failed oversight, collusion with Jay Peak Resort management and an eventual cover-up by officials who were supposed to keep tabs on a the EB-5 project. The state denies wrongdoing.
The state of Vermont says foreign investors who planted $500,000 in Vermont private economic development projects, only to be caught up in an alleged fraud scheme, have no right to sue the government officials who oversaw the projects.
The Vermont Attorney General's Office is asking state Superior Court in Hyde Park to throw out an investor lawsuit, claiming various levels of immunity for the state and its employees.
Source: http://www.burlingtonfreepress.com/story/news/politics/government/2017/10/10/vermont-tries-block-lawsuit-over-eb-5-oversight/749561001/
Read more by clicking below image