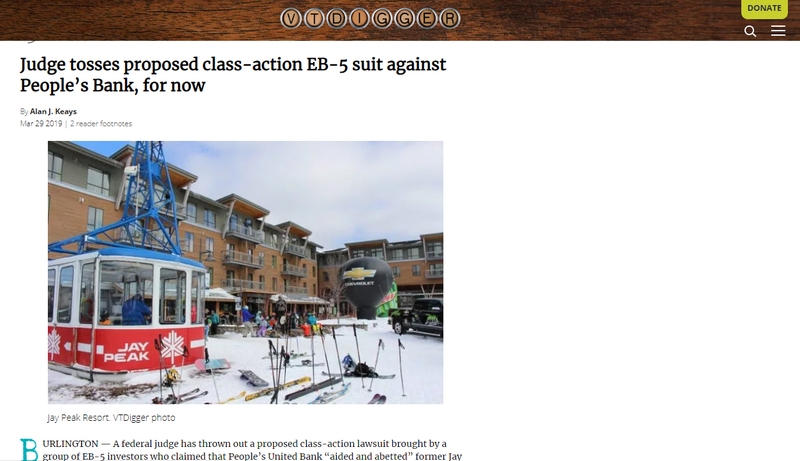 A federal judge has thrown out a proposed class-action lawsuit brought by a group of EB-5 investors who claimed that People's United Bank "aided and abetted" former Jay Peak owner Ariel Quiros in an alleged scheme to defraud them.
Judge Christina Reiss made her ruling following a hearing that stretched over several hours Friday in federal court in Burlington. In tossing out the lawsuit, the judge did allow the attorneys for the investors 20 days to file an "amended complaint" in a bid to keep the case alive.
"I think some of these deficiencies can be corrected," the judge said from the bench.
Source: https://vtdigger.org/2019/03/29/judge-tosses-proposed-class-action-eb-5-suit-peoples-bank-now/
Read more by clicking below image